Suburbanization: Changing the face of Bangalore And why Devanahalli may have an answer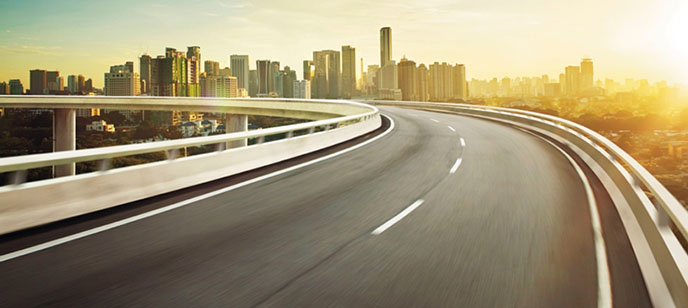 Over the years, a lot has been written about the phenomenon of urbanization in India, which refers to the large-scale migration of people from smaller towns and cities. The drivers for urbanization are well-known, such as greater employment opportunities in cities owing to the presence of manufacturing, government and service sector, desire for a better life, educational avenues among others. In contrast, another trend, which has caught steam in recent years, is comparatively not as well-understood. This trend is increased suburbanization seen in Indian cities.
Suburbanization refers to the movement of people from the interior of a city to its outlying areas, known as suburbs and in a way, can be considered a partial reversal of urbanization. This phenomenon originated in the United States of America and was also seen in many Eastern European countries both during and after the Cold War. In India, it's been there for a somewhat lesser period but has gained ground in recent years with the rise of satellite cities such as Navi Mumbai, Gurgaon, Noida being some very prominent examples. Let's look at the factors driving this phenomenon, taking the city of Bangalore as a reference.
Availability of surplus land
Bangalore, like other cities, has a high density of real estate (both residential and commercial) in the heart of the city. Space for any new development is limited and often, comes at a premium. In contrast, if one looks at the city's suburbs such as Devanahalli, there is plenty of land available for residential townships as well as industrial parks, which have attracted companies, developers and home buyers in equal measure. For instance,
Brigade Oasis
by Brigade Group is an 80-acre plotted development in Devanahalli that consists of 900 premium plots with vast landscapes and sustainable living. Also, establishments in the suburbs tend to be larger and have a lesser density than the rather constrained ones inside the city.
Lower property prices / rentals
A major attraction the suburbs hold for companies and individuals alike is the comparatively lower property prices and affordable rentals found here, as compared to areas in the main city. A home buyer can get a 3 BHK home in the suburbs at a much lower price than that compared to a 2 BHK in the city center. As an example, the average base price for a multi-storied apartment in Jayanagar in Bangalore city is Rs. 9,500/sq.ft., which is nearly double that of a suburb such as Devanahalli, where the corresponding amount is Rs. 4,700/sq.ft. Rental rates show a similar trend.
Unsurprisingly, companies too, whether manufacturing or IT, are setting up establishments in the suburbs and are moving away from the center. Devanahalli, for instance, boasts of an aerospace SEZ with an IT Park coming up. Consequently, with jobs moving towards the outer fringes of the city, it is but natural for people to move in the same direction to be closer to their workplaces.
Lower travel times
Ask any Bangalorean, about their pet peeve and chances, are that the traffic situation in the city will be the most common response. The city has, unfortunately, come to be known in recent times, for its chaotic traffic and never-ending jams, resulting in plenty of productive hours wasted in travel daily. However, by living and working in the suburban areas of the city, this problem gets mitigated to a very large extent.
With the office and home being near each other, not only is the distance to be covered lesser but also the chances of encountering congestion are reduced or eliminated altogether. Lesser time spent in commuting means a better work-life balance.
Spacious homes in well-developed gated communities
Due to greater availability of land at lower rates in the cities, developers are envisaging larger gated community and integrated enclaves, offering large, spacious homes with numerous modern amenities to boot. Whether one is looking for retail options, sports options (both indoor & outdoor), dining (restaurants & coffee shops) or schools for their children, the townships in the suburbs of Bangalore such as Devanahalli, offer all these and then, some more.
Clean and green environment
These townships in the suburban areas of Bangalore also offer plenty of open space and landscaped gardens / wooded areas. These provide three benefits to residents: more space for social interactions between them and the community, safety from vehicles whose movement is restricted to certain paths / roads, and most importantly, a clean, green and pollution free environment, which keeps residents fresh and energized and helps them lead a balanced life.
Amenities comparable to the city
One aspect where the city scored over its suburbs was the availability of social amenities such as good schools / colleges, clinics / hospitals, malls, theatres and shopping centers in large numbers and of good quality. However, with newer developments coming up in the suburbs, many service providers are also establishing themselves in these areas, where they have a large customer base to cater to. Hence, one can now find that the amenities available in these suburbs are of similar quality and often, even better than those in the city.
Looking at the above reasons, it's clear that a city such as Bangalore is following the global trend and is increasingly becoming suburbanized and it is these suburbs which are emerging as the major growth drivers in the city's metropolitan region. Brigade aims to stay ahead in this trend, with its smart township - Brigade Orchards, in Devanahalli. Here one would discover a healthy mix of well-designed and spacious villas, apartments and senior living, all in a clean and green environment, along with amenities for sports and leisure, just a short drive away from the Bangalore International Airport, aerospace SEZ and the upcoming IT Investment Region (ITIR).
Discover the exceptional offerings from Brigade Group, including
Brigade Calista
for a vibrant downtown living experience and excellent connectivity, and
Brigade Valencia
, offering a relaxed yet spontaneous living experience.
#Devanahalli #North of Bangalore #urbanization in India #Suburbanization #Kempegowda International Airport #6-lane expressway #lower property prices #better work-life balance #pollution free environment #villas, apartments and senior living #Aviation hub #Brigade Orchards #Smart Township #Signature Club Resort