Tree Planting Event
1st October 2016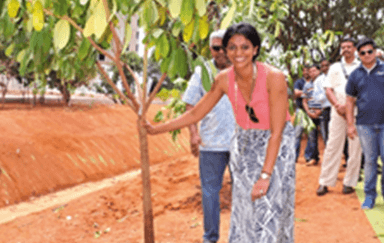 A CSR initiative of making Bangalore green & eco-friendly was announced as part of the 30th Anniversary celebrations – an initiative to plant 30,000 saplings in our project sites and designated areas around Bangalore. The inauguration of this initiative was marked by the senior management planting over 100 trees at Brigade Orchards.
Recent Event
Oxfam Trailwalker

20 Jan 2017

Brigade Orchards was proud to host the participants of the Oxfam Trailwalker 2017 which was held at Bangalore from 20-22 Jan'17...

Corporate Super League (CSL)

15th October 2016

The CSL event was conducted at Brigade Orchards during the last quarter of 2016. Some of the corporate teams...