Urban Stampede
7th August 2016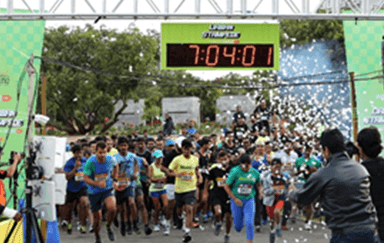 Brigade Orchards played host to the Urban Stampede marathon held on 7th August 2016. This event organised by Runners for Life, brought together nearly 1000 like-minded people who wanted to experience the 'Active Lifestyle' at Brigade Orchards. To encourage wider participation, the event consisted of a 3K family run, 5K run and a 10K run for both men and women.
Recent Event
Oxfam Trailwalker
Brigade Orchards

20 Jan 2017

Brigade Orchards was proud to host the participants of the Oxfam Trailwalker 2017 which was held at Bangalore from 20-22 Jan'17...

Corporate Super League (CSL)
Brigade Orchards

15th October 2016

The CSL event was conducted at Brigade Orchards during the last quarter of 2016. Some of the corporate teams...